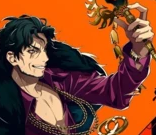 GRIEVANCES
THE WESTERN HYPMIC FANDOM IS HONESTLY A DUMPSTER FIRE.


THERE ARE A FEW ASPECTS OF THIS FANDOM THAT I HATE. THESE ARE THE REASONS WHY I RARELY INTERACT WITH AMERICAN HYPMIC FANS IN PUBLIC ANYMORE.
THE GATEKEEPING
HYPMIC IS DIFFICULT ENOUGH TO GET INTO ON THE SURFACE. THERE ARE MULTIPLE CANONS AND MEDIA OUTLETS TO KEEP UP WITH (MUSIC, MANGA, DRAMA TRACKS, STAGE PLAY, MOBILE GAME, ANIME, ETC). IT'S DIFFICULT TO START CONSUMING HYPMIC IF YOU DON'T ALREADY KNOW SOMEONE WITH ALL THE INFO LAID OUT FOR YOU. THE WIKI IS A GREAT RESOURCE. ONCE YOU HAVE A PLAN OF WHICH CANON YOU WANT TO START WITH, YOU CAN GO AHEAD AND START READING/LISTENING/WHAT HAVE YOU. GIVEN THAT YOU SPEAK JAPANESE, OF COURSE.
THERE IS NO CENTRALIZED SPOT THAT ARCHIVES FAN TRANSLATIONS. THE WIKI HAS TRANSLATIONS FOR SONGS AND DRAMA TRACKS, BUT ONLY IN ENGLISH. IF YOU WANT TRANSLATIONS FOR A CERTAIN TYPE OF CONTENT (THE MOBILE GAME, SEIYUU CONTENT, STAGE PLAYS, ETC), YOU NEED TO SCOUR TWITTER AND PICK FROM TENS OF TRANSLATION ACCOUNTS. SHOULDN'T ALL THIS SHIT BE ON A WEBSITE SOMEWHERE?! IT'S ALL SO MESSY!
I'VE EVEN SEEN HUGE FIGURES IN THE AMERICAN HYPMIC COMMUNITY HIDE SUMMARIES OF DRAMA TRACKS OR OTHER NON-TRANSLATED CONTENT BEHIND LOCKED ACCOUNTS. THERE WAS ONE INSTANCE WHERE A CREATOR LOCKED HER ACCOUNT TO POST DH/BB DRAMA TRACK SPOILERS, AND ASKED PEOPLE NOT TO SCREENSHOT OR SHARE THE SUMMARY OF EVENTS. LIKE, SERIOUSLY? I UNDERSTAND IF YOU'RE SHARING PAID CONTENT, BUT YOU THINK KING RECORD IS GONNA STRIKE YOU DOWN FOR POSTING A SUMMARY OF A DRAMA TRACK TO TWITTER DOT COM? I SHOULDN'T HAVE TO EXPLAIN HOW RETARDED THAT IS.
TRADITIONALLY IN FANDOM SPACES, MOST, IF NOT ALL, TRANSLATIONS ARE ARCHIVED IN THEIR OWN SPACES WITH EASY ACCESS. THIS IS NOT THE CASE FOR THE MOST POPULAR HYPMIC MANGA FAN TRANSLATOR.
SOMETIME IN EARLY 2022, THE HEAD OF AN ENGLISH HYPMIC MANGA TRANSLATION PROJECT PULLED THEIR SCANS AND TRANSLATIONS FROM PUBLIC VIEWING. MOST FANS THOUGHT THEY RECEIVED A TAKEDOWN NOTICE FROM KING RECORDS. IN REALITY, THEY HAD TO PULL THE TRANSLATIONS BECAUSE THEY WERE SEEKING EMPLOYMENT AS A TRANSLATOR, AND THEY ACCIDENTALLY TOLD THEIR EMPLOYER ABOUT THE PROJECT. BEING THAT THE PROJECT IS TECHNICALLY SHARING PAID CONTENT (MANGA) FOR FREE, THEIR EMPLOYER WASN'T HAPPY ABOUT THIS AND ASKED THEM TO END THE PROJECT.
DON'T GET ME WRONG, THEY HAVE EVERY RIGHT TO DO WHAT THEY WISH WITH THEIR SCANS AND TRANSLATIONS-- WHEN YOU READ A TRANSLATION, YOU ARE NOT READING THE ORIGINAL PRODUCT, BUT THE TRANSLATOR'S INTERPRETATION OF EVENTS. BY ALL MEANS, THE PROJECT IS THEIRS. BUT, IT'S MY OPINION THAT WHEN YOU TAKE ON A PROJECT LIKE THIS, YOU NEED TO BE CAREFUL NOT TO TELL YOUR BOSSES AT YOUR MEDIA TRANSLATING JOB THAT YOU TRANSLATE COPYRIGHTED MEDIA FOR FREE.
INSTEAD OF ENDING THE PROJECT, THE TRANSLATOR DECIDED TO CONTINUE IT, BUT UNDER VERY STRICT CIRCUMSTANCES. THESE CIRCUMSTANCES BEING THAT, IN ORDER TO ACCESS THE SCANS, YOU NEED TO JOIN A 3,000+ MEMBER DISCORD SERVER THAT ONLY THEY HAVE AN INVITE LINK TO. TO VIEW THE SCANS, YOU ARE DIRECTED TO A DROPBOX ACCOUNT THAT IS LOCKED WITH A PASSWORD THAT RESETS EVERY MONTH. YOU ARE NOT PERMITTED TO SHARE IMAGES OF THE SCANS PUBLICLY, UNDER ANY CIRCUMSTANCES.
LET ME STRESS THAT ALL OF THESE RULES ARE COMPLETELY FINE. THIS IS THEIR PROJECT, AND THEY HAVE 100% CREATIVE CONTROL OVER WHAT THEY WANT TO DO WITH IT. HOWEVER, GIVEN THAT UNEMPLOYMENT WOULD BE THE CONSEQUENCE OF THE PROJECT BEING LEAKED TO THEIR EMPLOYERS, I FEEL THAT CONTINUING TO RUN THE PROJECT UNDER THE SAME NAME IS RECKLESS. WHY NOT "END" THE PROJECT UNDER THEIR CURRENT NAME, AND OPEN UP A NEW ONE UNDER A DIFFERENT NAME, WITH A NEW TWITTER TO POST UPDATES ON? THIS IS THE INTERNET. NOBODY COULD PROVE THAT THEY WOULD BE RUNNING THIS THEORETICAL NEW PROJECT.
THIS SEEMS LIKE THE OBVIOUS CHOICE TO ME. WHY HAVEN'T THEY DONE THIS? IS IT CLOUT? THEIR TWITTER HAS 11K FOLLOWERS, SO MAYBE. IT'S MY OPINION THAT RUNNING THIS TOP SECRET PROJECT WOULD CAUSE THEM MORE STRESS THAN ANYTHING. PLUS, STARTING FRESH UNDER A DIFFERENT NAME WOULD LESSEN VIEWING RESTRICTIONS TO THE PUBLIC. THIS WOULD MAKE HYPMIC EASIER TO ACCESS FOR POTENTIAL NEW FANS.
AT THE END OF THE DAY, THIS IS THEIR PROJECT, AND NOBODY IS ENTITLED TO VIEW IT. THEY CAN DO WITH IT AS THEY PLEASE. I JUST THINK ALL THIS SECRECY IS STUPID, BUT IT ULTIMATELY DOESN'T MATTER TO ME BECAUSE I CAN READ THE MANGA IN JAPANESE. IT JUST SEEMS LIKE A WASTE OF TALENT AND HARD WORK TO PUT THESE SCANS BEHIND A TOP SECRET DISCORD SERVER.
A LACK OF RESPECT
AMERICAN HYPMIC FANS ARE REALLY FUCKING ANNOYING WHEN IT COMES TO HEADCANONS, SHIPPING, AND SEIYUU. THERE WAS ONCE A LIVESTREAM WHERE, AFTER A CONCERT, ONE OF THE HYPMIC SEIYUU LIVESTREAMED DRUNK WHERE HE CONFESSED TO FEELING INADEQUATE IN HIS PERFORMANCE. SOME SEIYUU FAN DECIDED TO SCREEN RECORD THIS, TRANSLATE IT, AND POST IT TO HER TWITTER ACCOUNT. WHILE IT CAN BE ARGUED THAT IT WAS THE SEIYUU'S CHOICE TO LIVESTREAM AND SHARE PERSONAL INFORMATION, IT NEEDS TO BE CONSIDERED THAT HE WAS DRUNK, AND NOT IN THE RIGHT MIND TO MAKE DECISIONS LIKE THAT. ARCHIVING HIS DRUNKEN DEPRESSION RAMBLE SEEMED INCREDIBLY DISRESPECTFUL, BUT I SEEM TO BE IN THE MINORITTY WITH THIS OPINION.
THERE'S ALSO THE ISSUE OF ATTACHING SEIYUU TO HYPMIC EXCLUSIVELY. IT IS COMMON FOR SEIYUU TO TAKE ON "ADULT" ROLES IN VOICE ACTING PROJECTS. TWITTER WAS A SHITSTORM WHEN A PAIR OF SEIYUU THAT PLAY SIBLINGS IN HYPMIC WERE CAST IN A BLCD WITH NSFW LINES. FANS WERE SO QUICK TO SHAME THE PEOPLE WHO BOUGHT THE CD. NOT EVERYTHING IS ABOUT HYPMIC.
EVEN IF THERE WERE FANS THAT BOUGHT THE CD FOR THE SAKE OF HAVING A "JIRO/SABU CD", WHY DO YOU CARE SO MUCH? IT'S JUST A SHIP. LINES ON PAPER. JIRO AND SABURO AREN'T REAL. FANDOM INFIGHTING BASED ON WHO IS OR ISN'T "MORALLY SUPERIOR" IN TERMS OF WHAT THEY SHIP IS STUPID. FANDOM IS A COLLECTION OF PEOPLE THAT LIKE SOMETHING AN UNHEALTHY AMOUNT. ALL OF US ARE FREAKS. AND HONESTLY, CARING SO MUCH ABOUT BEING A GOOD PERSON BECAUSE YOU DON'T SHIP JIROSABU OR WHATEVER MAKES YOU AN EVEN BIGGER WEIRDO THAN THE PEOPLE THAT PUT JIROSABU ON THE TL AND MOVE ON WITH THEIR DAY. YOU ALL ARE SO ANNOYING.
IN SHORT, DON'T USE TWITTER IF YOU SPEAK ENGLISH AND LIKE HYPNOSIS MIC. SPARE YOURSELF.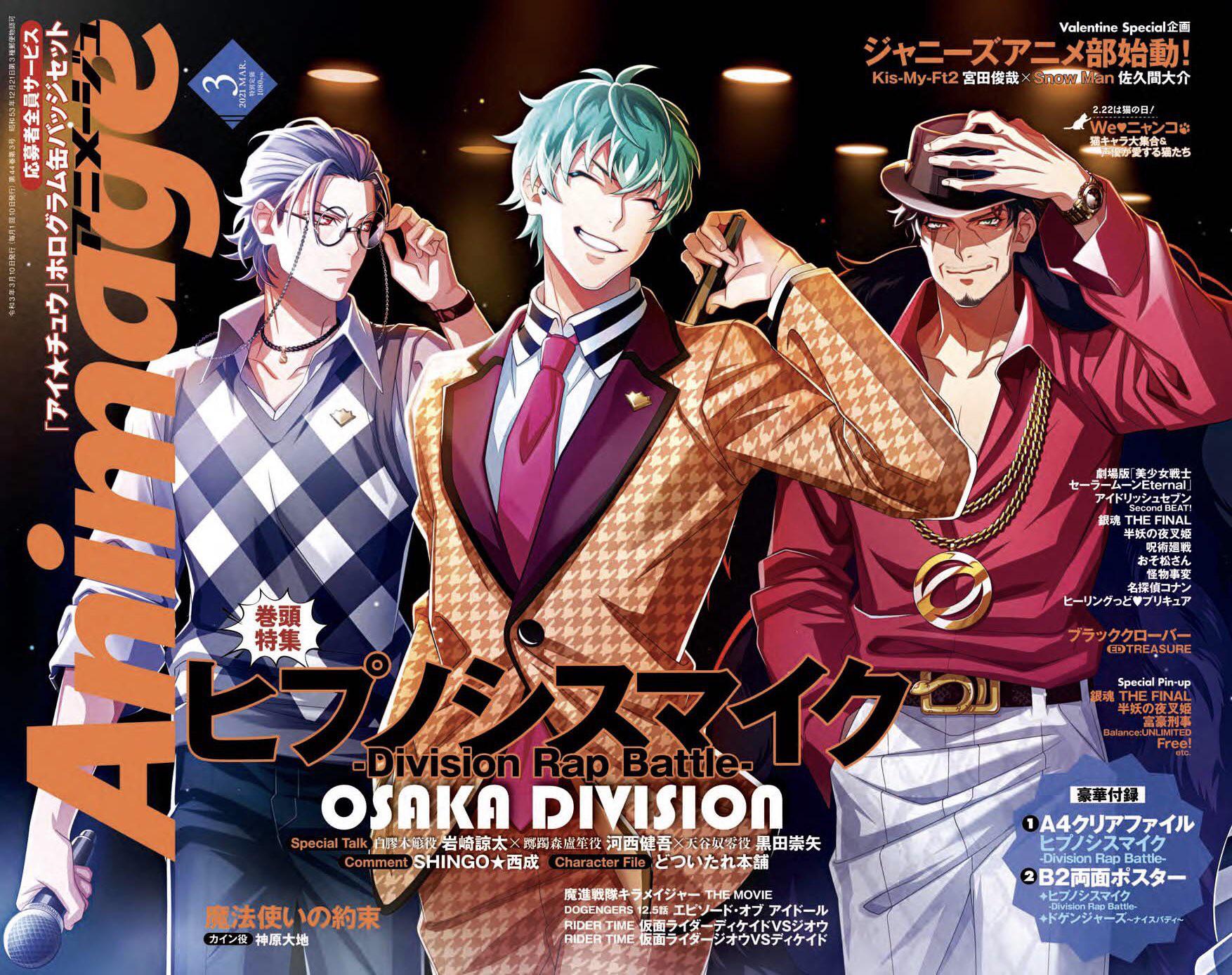 WARNING!
THIS SITE USES AUTOMATIC AUDIO